Kristina Wieland, REALTOR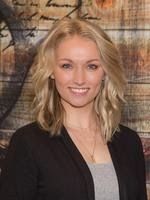 715-506-0828
[email protected]
231 Oneida St.
Minocqua WI, 54548
Receive Email Alerts from Me
Kristina grew up in the Minocqua area and could not imagine calling anywhere else home. After receiving a marketing degree from the University of Minnesota – Twin Cities, Kristina returned to the area and worked in corporate marketing, before receiving her real-estate license. Her knowledge and experience with social media and online digital marketing offer a unique opportunity for her clients to be at the forefront of the new frontier of buying and selling real-estate in this increasingly digital world. Real-estate is very much a part of who Kristina is, as she was raised in the industry. Kristina's mother, Denise, has been an agent since Kristina was a young child. Kristina often attended showings with her mom and fell in love with the idea of being able to assist others through realty. Kristina strives to always recognize your unique needs as a client and understands that the buying and selling processes are often challenging and complicated. Her number one goal as an agent is to allow you the opportunity to focus on the decision-making process, while she works to reduce the stressors and advocate on your behalf. Your satisfaction with the transaction is of utmost importance and Kristina will utilize her expertise to ensure that she finds you the right home for your family or the right buyer for your property.
Your needs are of absolute importance to Kristina – allow her to advocate for you so that you can put your effort into the decision-making process with a clear head and full confidence.
Let's get personal!
Kristina enjoys spending her time with her husband, Ryan, and son, Theo. As a family, the Wieland's enjoy being outdoors, immersed in the beauty of the Northwoods. The family spends their time fishing, kayaking, hiking, and biking.
Kristina Wieland 's Listings