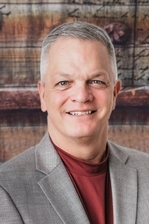 715-297-1066
[email protected]
425 Lincoln St.
Rhinelander WI, 54501
Receive Email Alerts from Me
Greg comes to Redman Realty Group following a 32-year career in education. During his tenure he served as a teacher, coach, and administrator. He has a Masters Degree in Education and is also certified in Educational Leadership. Greg enjoyed an 11-year run as the varsity Head Football Coach at Wausau West and was an assistant coach for multiple sports. After transitioning to the role of Athletic and Activities Director at Wausau East he became very active at the local and state level, working on behalf of education-based activities and athletics. During his 9 years as A.D., Greg's efforts were recognized by his peers as he was elected President of the Wisconsin Athletic Directors Association (WADA), was named the District 2 AD of the Year, received the State Award of Merit for exemplary service to WADA, was named the WADA Retired AD of the Year, and was inducted into the WADA Hall of Fame as a member of the 2022 class.
Born and raised in Rhinelander, Greg has a deep appreciation for the beauty, serenity and community pride that our part of the state is known for. Despite a career that took him across the state, Greg's true passion and true home has always been the Northwoods. He has owned a home on Lake Nokomis for 17 years and has been a permanent resident of Tomahawk for the past 2 years. He is eager to bring his enthusiasm for northern Wisconsin to buyers and sellers across the Northwoods. "I built a career by embracing the values of hard work, integrity, compassion, dependability and humility. However, I never lost sight of the need to have fun along the way; the critical element to happiness. My clients and customers can rely on me to serve their needs and meet their priorities through an enjoyable process."
Greg is married to Karen (39 years) and has two children: Jennifer and Brad. He and Karen also have two beautiful grandchildren: Alexis and Evan. During their free time they enjoy family and friend time, golfing, boating, traveling, and numerous other outdoor activities.